Toratrix
is a hebrew gematria calculator and navigator for Torah.
Explore words and verses by their numerical connections across
Torah books with original masoretic text and english translation.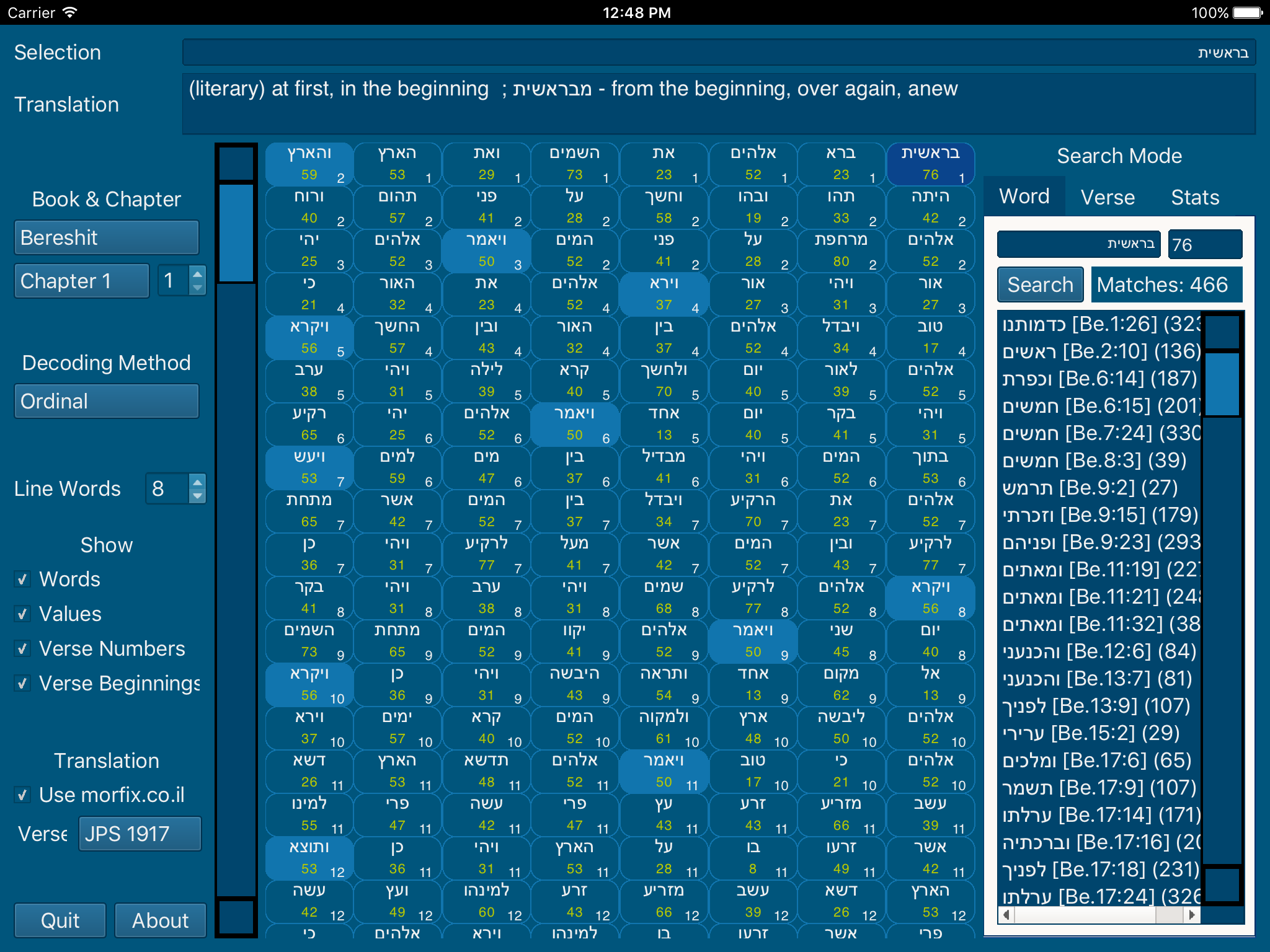 Calculate word/verse values from letters
Search words by value
Search verses by value
Search word occurances
Navigate to results
Seven coding methods
JPS verse translations in english
Web word traslator interface
Available on Mac OS X and iOS through App Store.